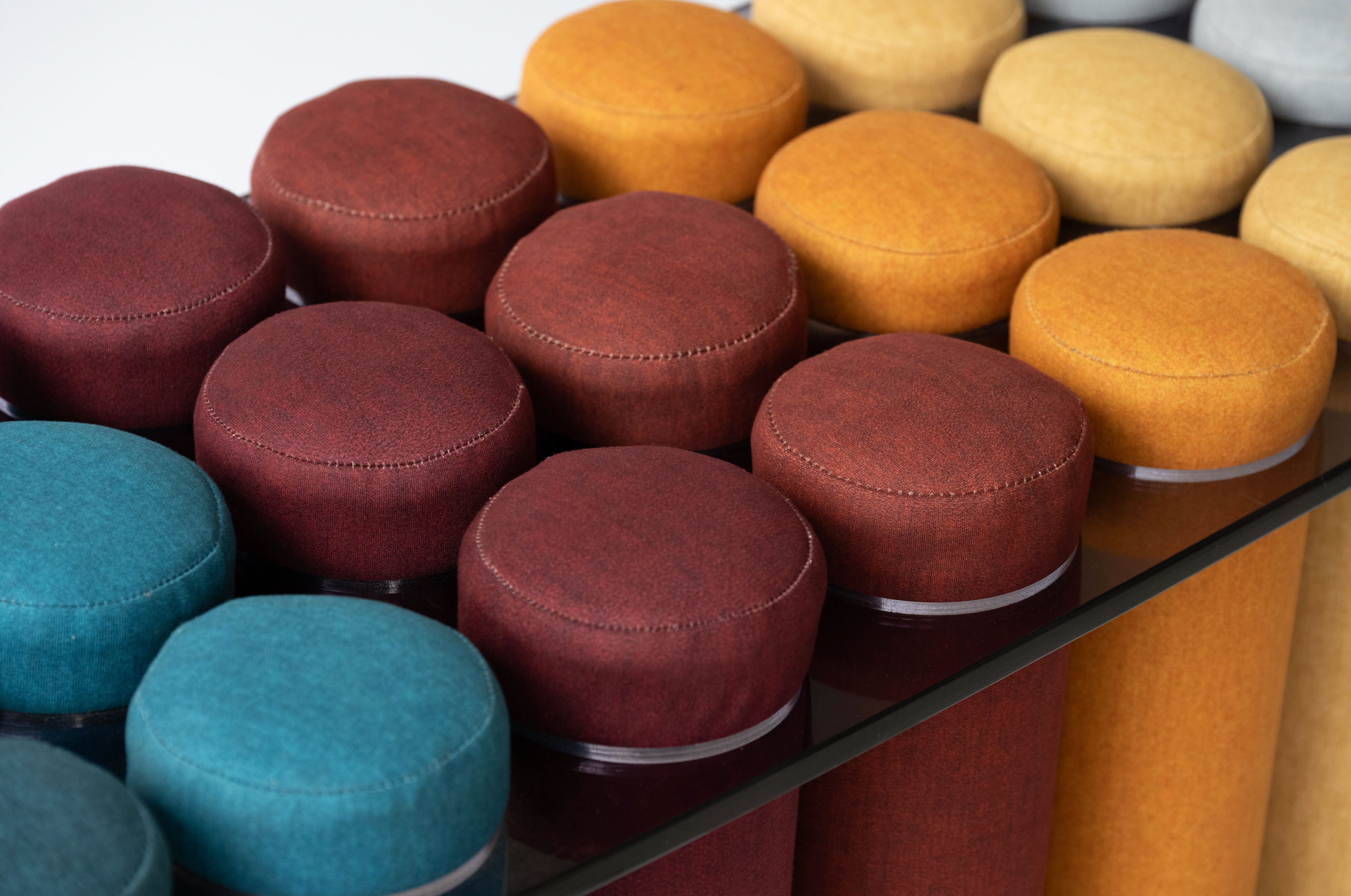 STROKES BENCH VERSION Z
---
FREE SHIPPING
A more animated touch to strokes bench with multiple cylindrical columns that are a gesture to the cyclical rhythm of the waves. Create your own colourful isle of mod with these benches that are the perfect pop in the space, helping you relax in just an instant. Upholstery and finish can be personalised. 
Material: Acrylic, Upholstered Bolsters, PU, PVC 
Dimension: W 5'3"x D 1'7" x H 1'6"