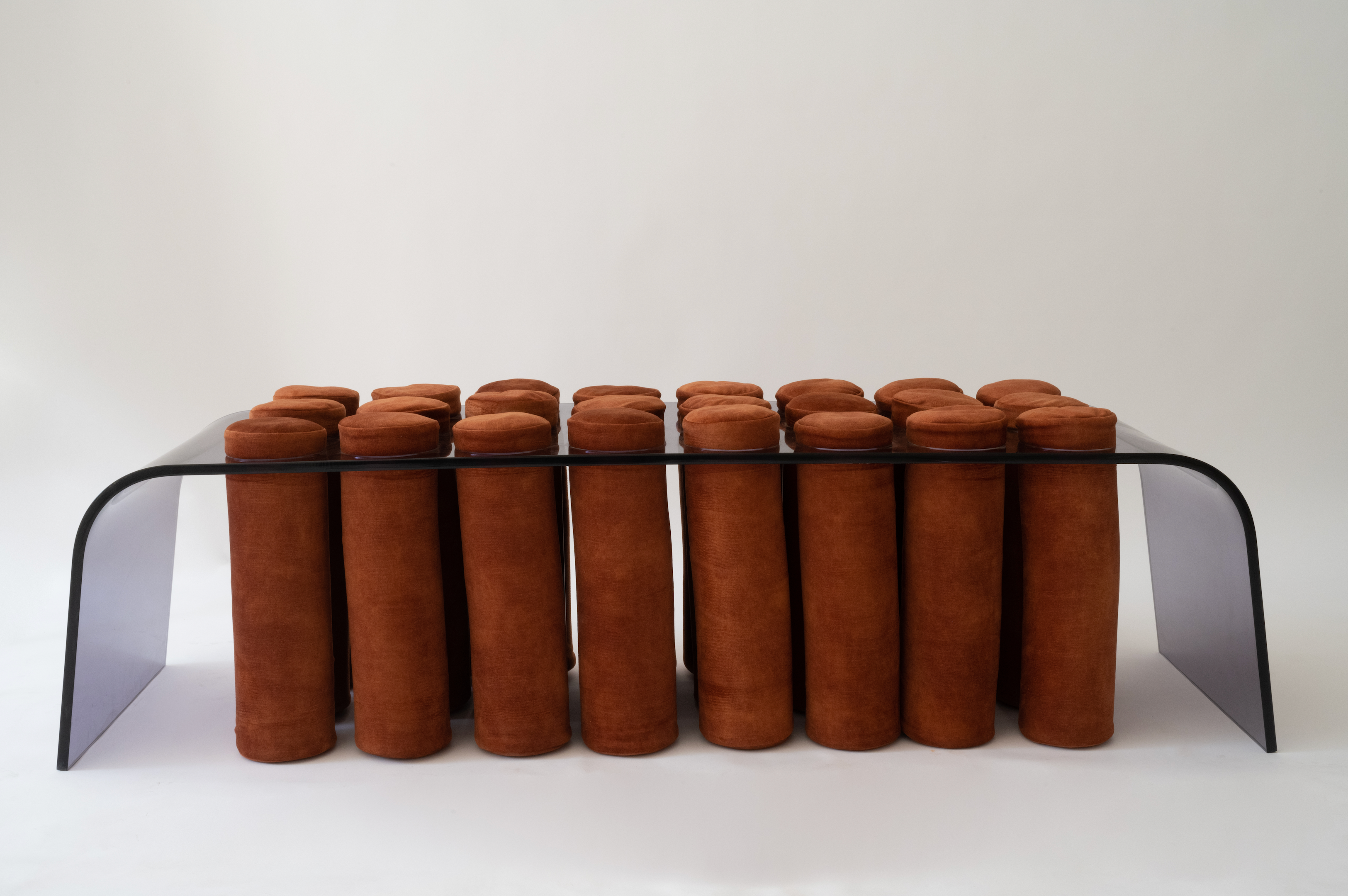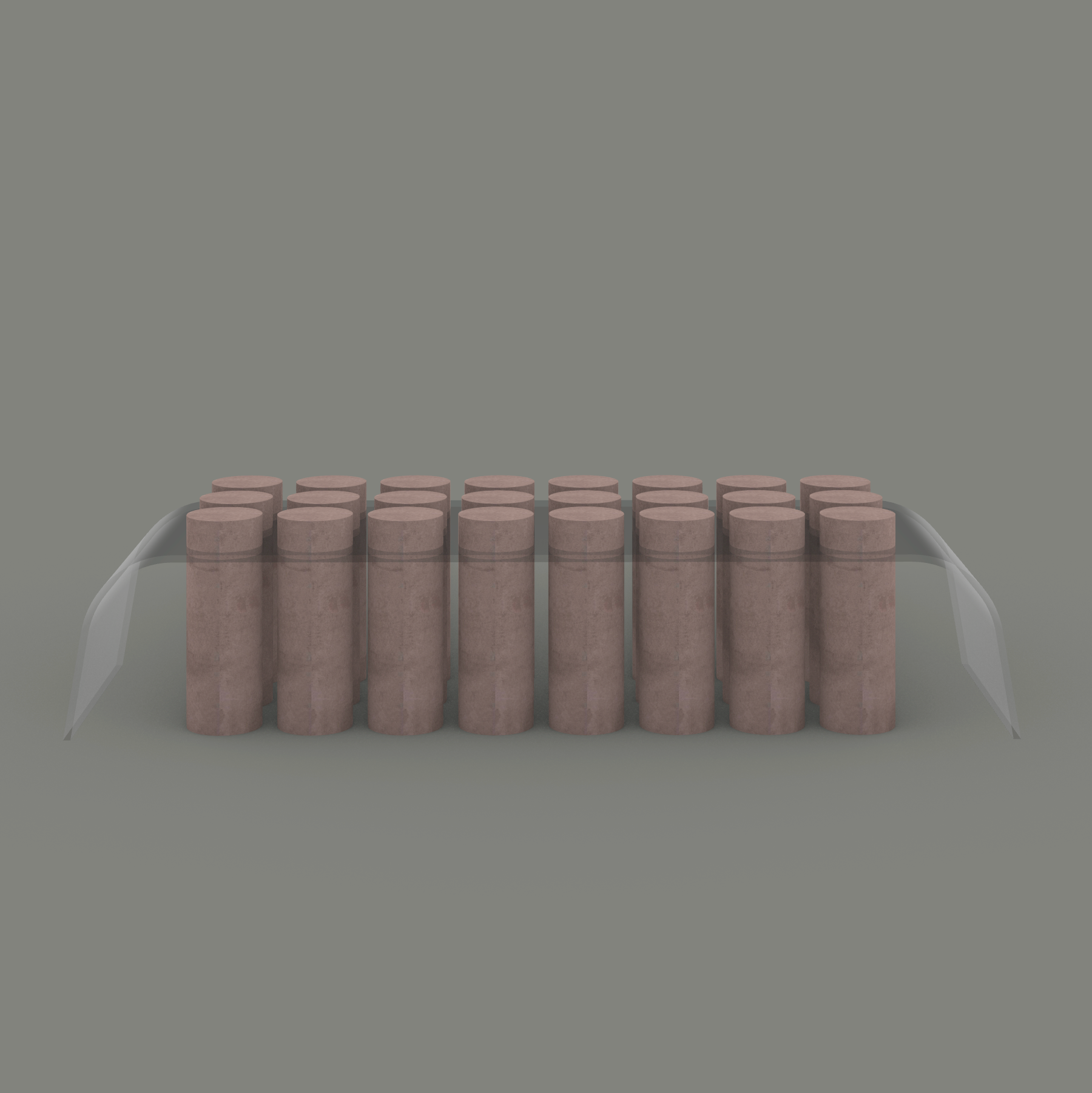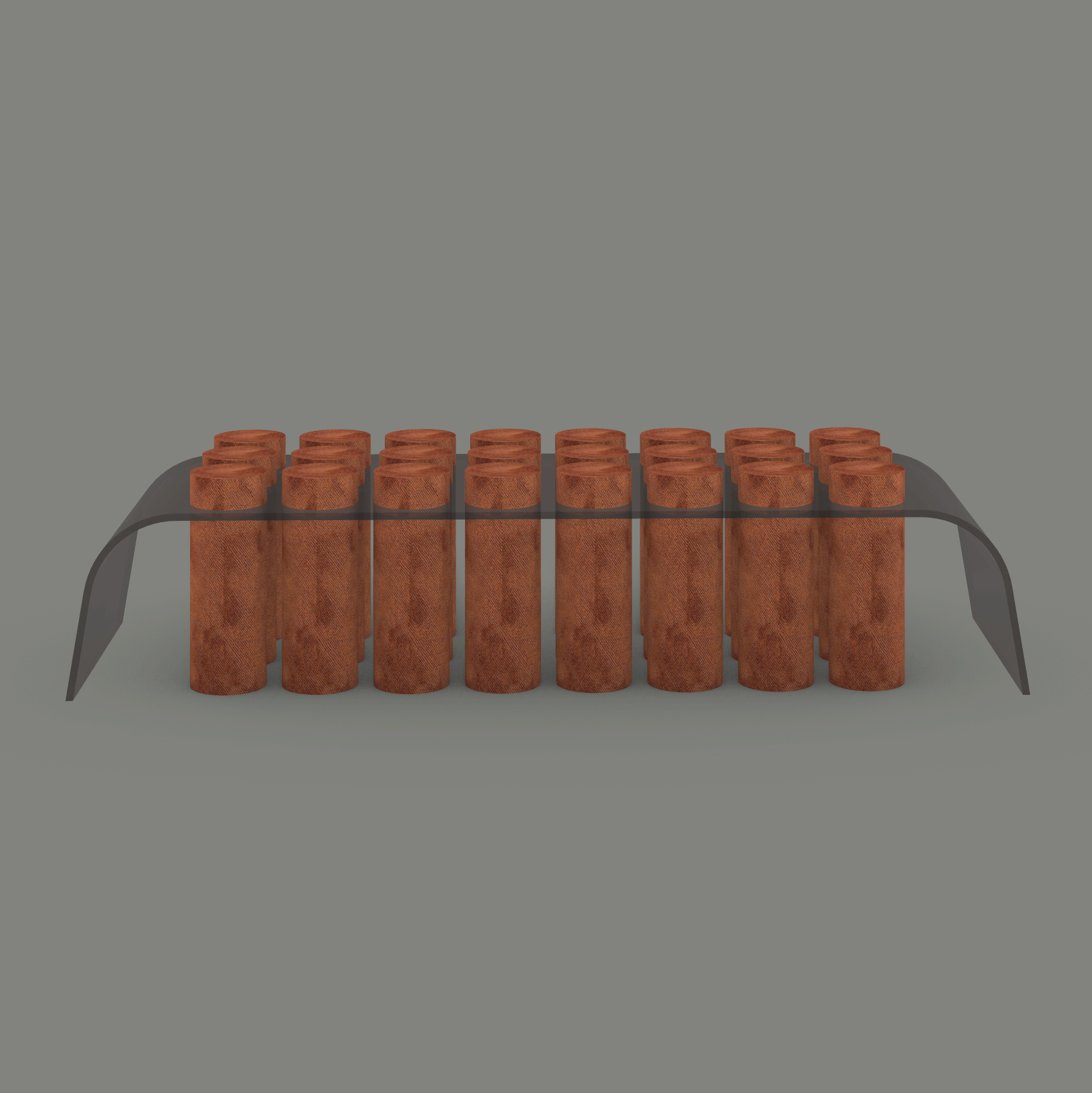 STROKES BENCH
---
FREE SHIPPING
A sculptural strokes bench with multiple cylindrical columns that are a gesture to the cyclical rhythm of the waves. Create your own isle of mod with these benches that are uber-comfortable, helping you relax in just an instant. Upholstery and finish can be personalised. 
Material: Acrylic, Upholstered Bolsters, PU, PVC 
Dimension: W 5'3"x D 1'7" x H 1'6"