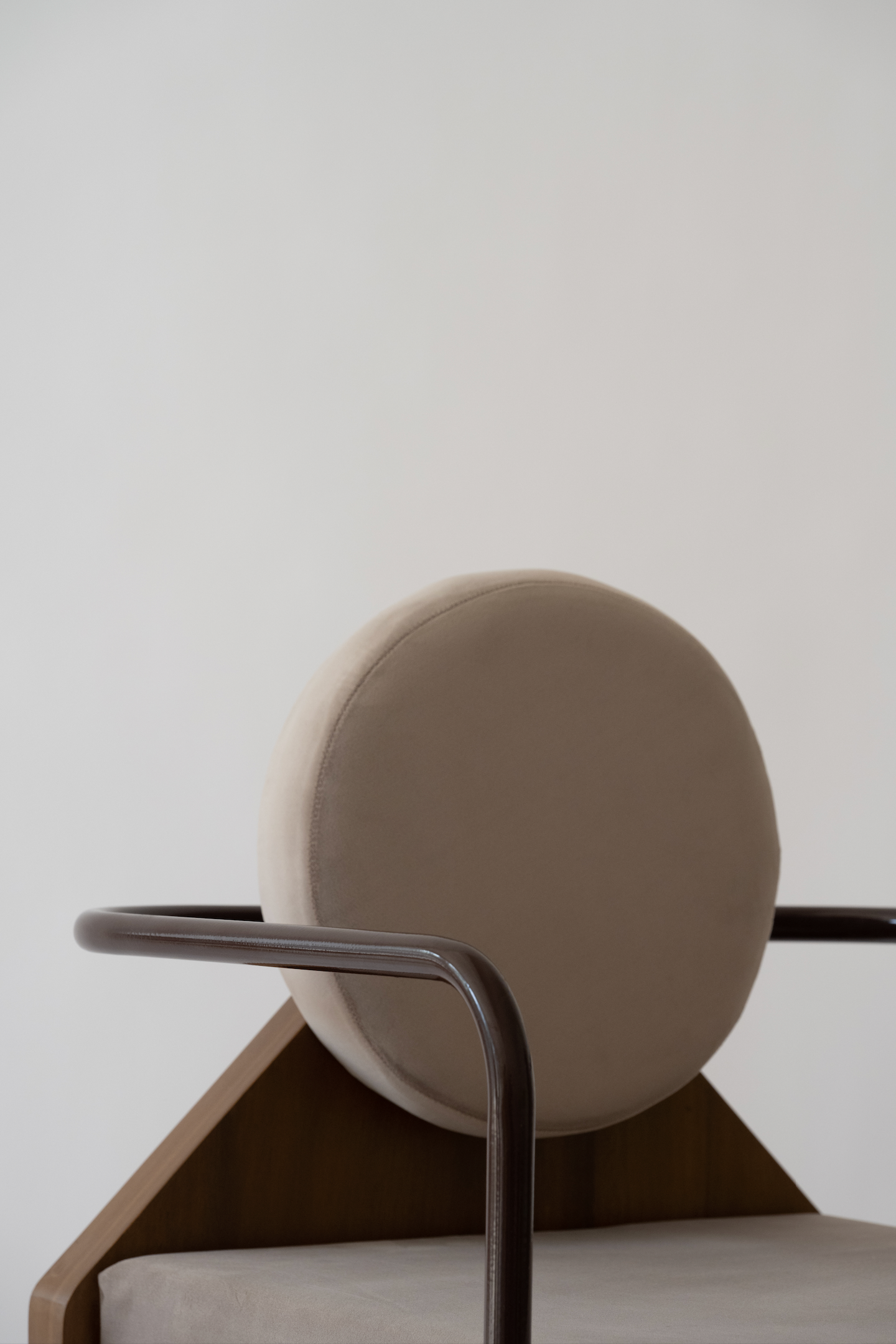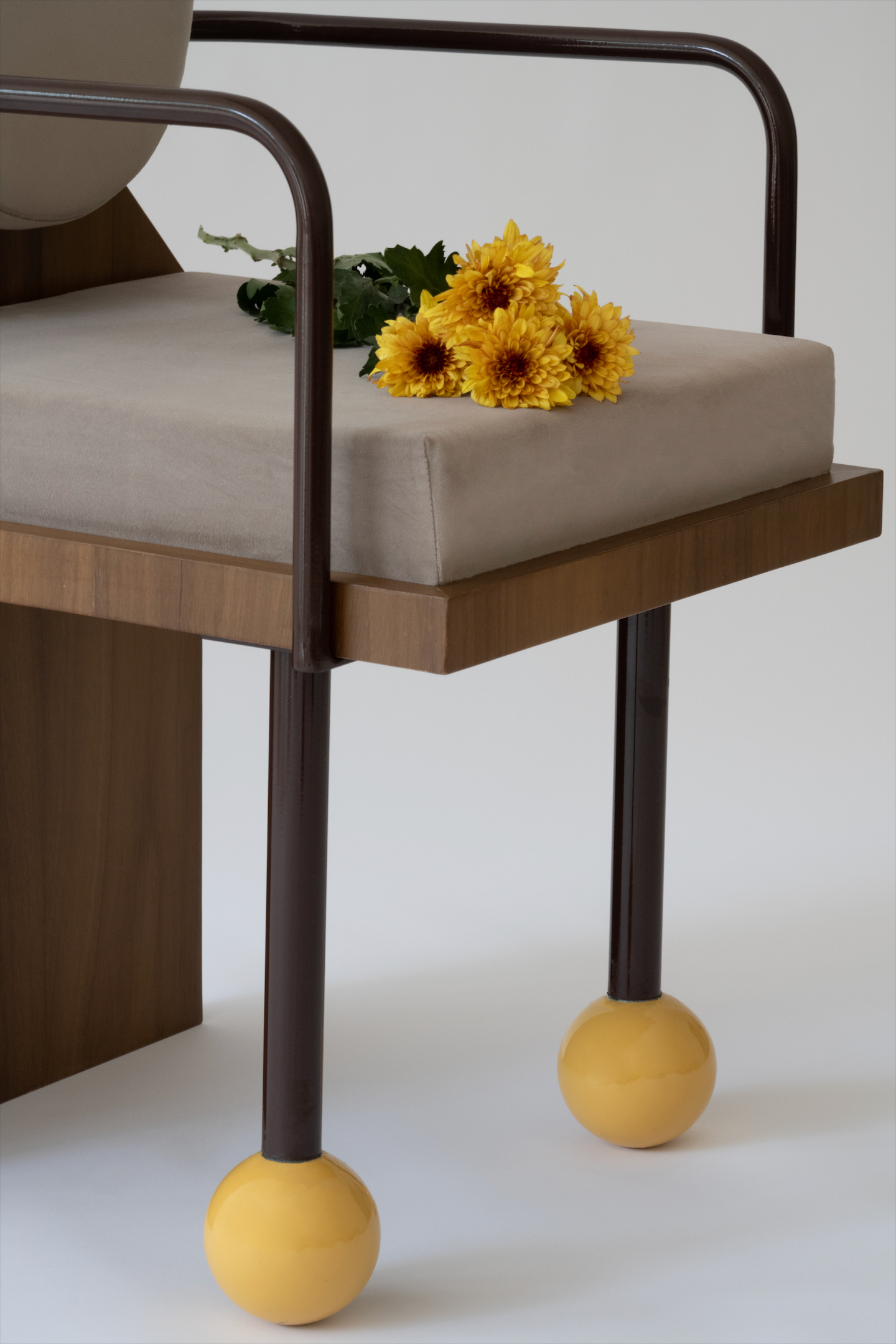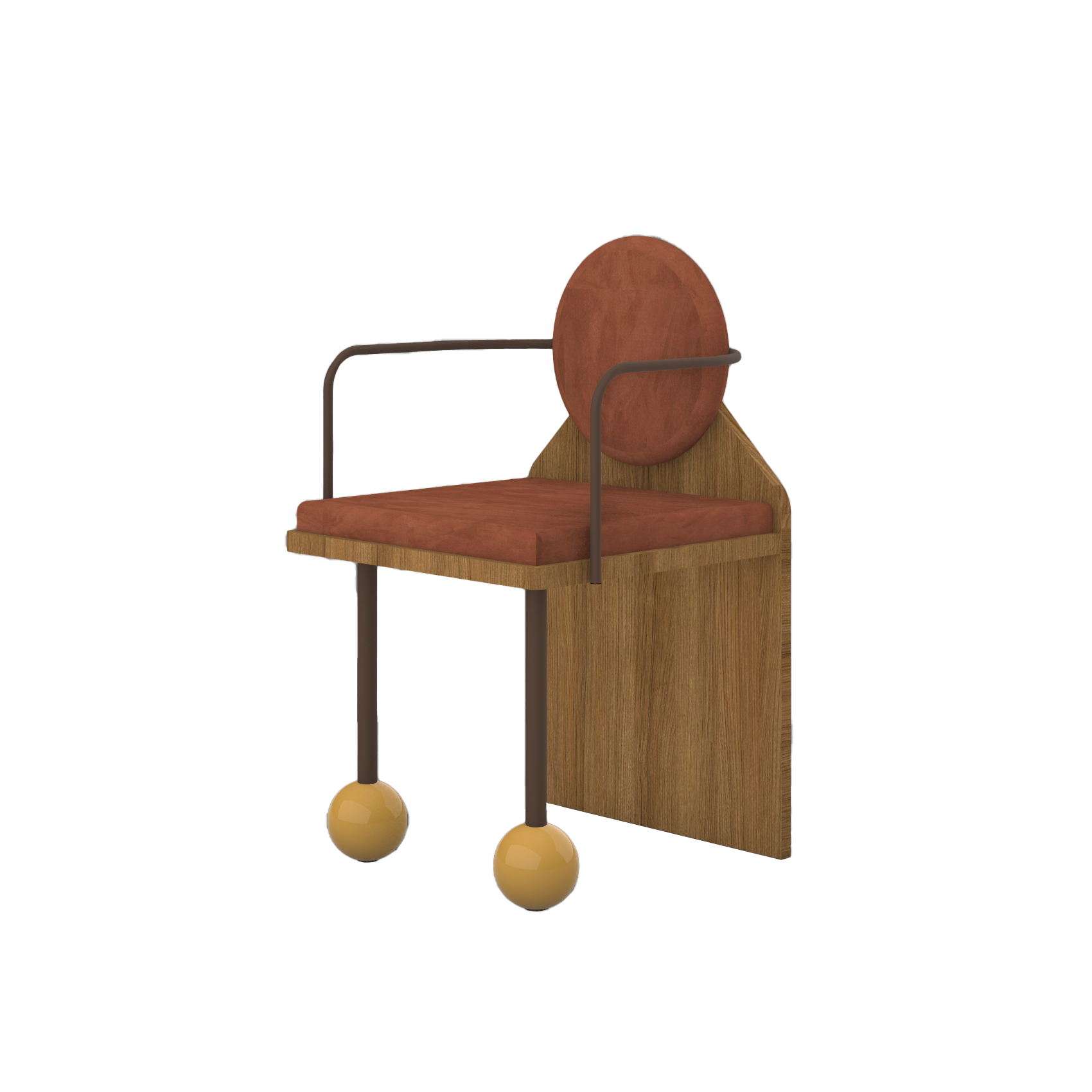 BULGE CHAIR
---
FREE SHIPPING
One-of-a-kind chair design that inspires awe among every onlooker. Use it for work or to relax after a long day, the unusual beauty of this piece will add energy and character to your space. Upholstery and finish can be personalised. 
Material: Golden Cedar Veneer, Powder Coated Steel, PU, Upholstered Seat & Back
Dimension: W 18" x D 20" x H 31"